Your home is the most important asset you have, so when you're ready to build or remodel, get yourself the best General Contractor in the business!
We've been in business for over 24 years, specializing in residential construction. We use the best materials available within your budget to complete your project.
We are Pennsylvania registered contractors and fully insured. We provide free, detailled written estimates.
Most importantly, we work hard to finish each project on time and within budget.



(C) 267-252-7904
Facebook : markfauxbuilders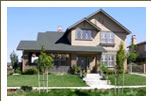 "Very professional personalized Service. Always honest and sincere, a great company you can trust
1. Customers come first.
2. We do what we say we're going to do, within an agreed timeframe.
3. Your satisfaction is our goal.
Providing the community with quality workmanship , clear communication, and honest service
Home Builder, Renovations, Improvements, Repairs and Maintenace